Project Overview
Developed in 48 hours during the Wholesome Game Jam. Developed with a designer, writer and another programmer. A short game where you complete a couple of mini-games to create a legendary sword. Features branching dialogue, a fishing mini-game and a combat trial.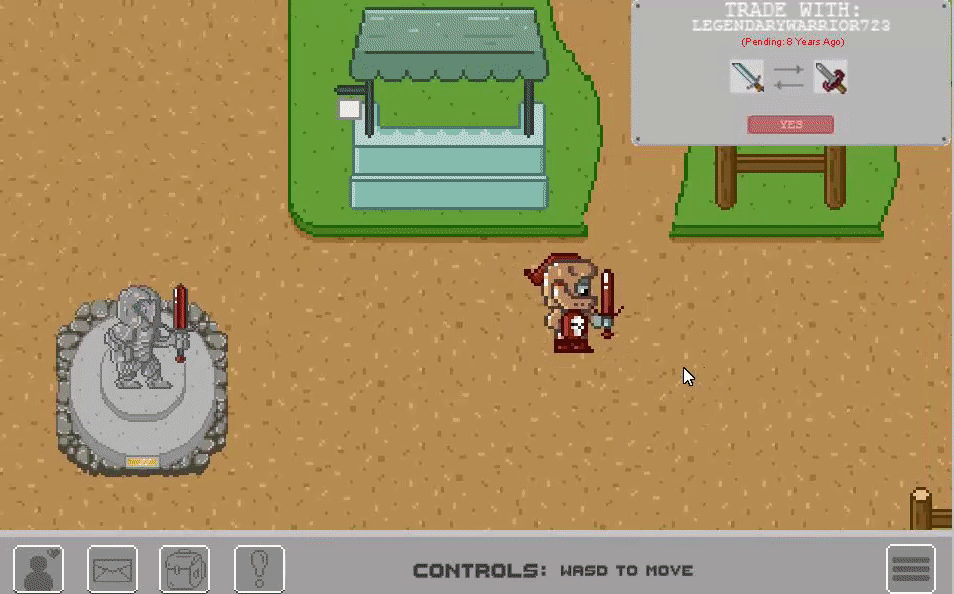 Branching Dialogue
Researched, picked up and implemented a dialogue editor in 48 hours.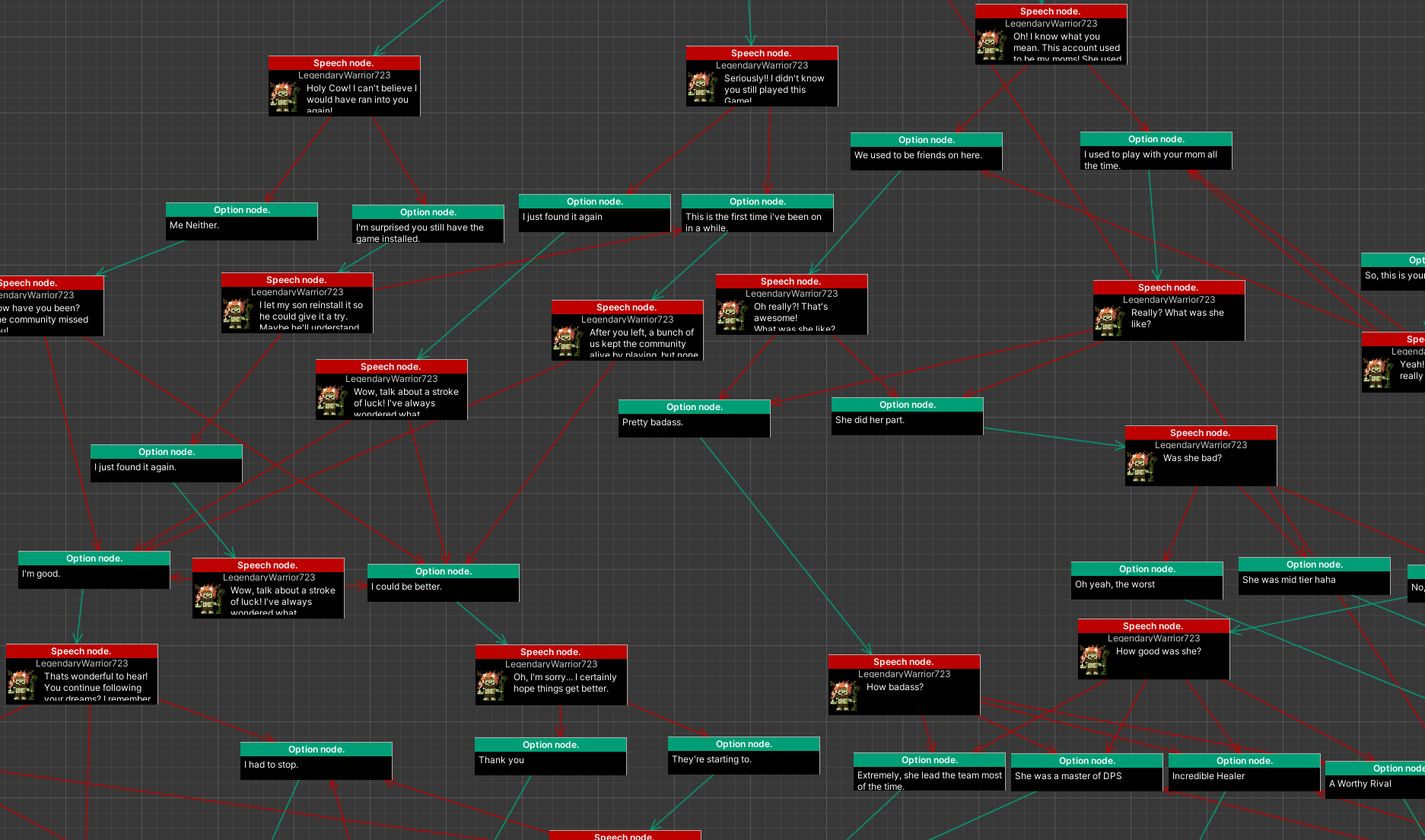 Player Prefs
Implemented player prefs to ensure same mini-games can not be infinitely repeated. Useful for debugging certain parts of the game over and over again. Learnt that you have to clear player prefs on startup if you don't want changes to persist.
International Collaboration
Worked with a designer, writer and another programmer all in different time zones. Used previous experience working with the agile methodology throughout my software engineering career to help organise. Set up a non-timezone specific calendar, so we could more easily communicate when we would all be online. Set up a Trello board to help keep track of ideas, things to be done and bugs.
Key Learnings
If you overscope your game, especially in a game jam, it will be very stressful and you won't get a chance to polish your game. Also, writers can write much better dialogue than you can.